This post is part of the series, Indian Cooking 101, where I discuss how to make basic Indian food. We will begin with the essentials and slowly move up to a point where you will be confident enough to throw in a pinch of this and a dash of that. Hopefully, through this series, you will see that once you know the bare minimum, the rest from then on is smooth sailing. And then maybe, just maybe, I will finally be able to dismiss the myth that Indian cooking is just too hard. Yes, you heard it right again, a myth!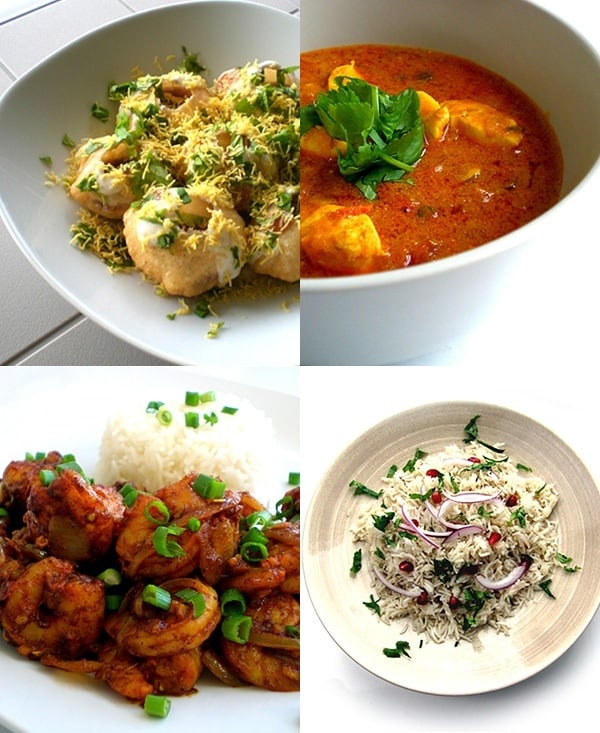 Over the past couple of months, I've received a slew of emails from readers asking me to share with them all the tools, equipment and staples in my kitchen. So instead of replying individually to each and every one of them, I thought it would be better to share it here on my blog with all of you. I've decided to break up this list into instalments, each time concentrating on a few particular components. The following list is one that I've designed based on my preferences and what I actually use on a regular basis. Most of them, if not all, can easily be found in regular kitchen stores or kitchen sections of any department store.
What I list here are items that I mostly can't imagine cooking without, but that doesn't mean that you have to go all out and grab each of them for yourself. Think of what will work for you and what simply won't fit into your cooking ritual. We all have our own style of cooking and there's nothing worse than trying to imitate one that just isn't cut out for you. As an enthusiastic cook, I love sharing kitchen and cooking ideas with like-minded folks, so don't hesitate to leave a note on your kitchen staples in the comments section. The kitchen Gods surely know how much I would enjoy reading them!
Cooking Utensils for Indian Cooking:
Other utensils in my kitchen that are not essential, but definitely nice to have, include,
A cast iron skillet, perfect to sear meat on high heat and shoving it into the oven for a slow cook wonderful flavour.
A steamer. Before I bought one for myself, I easily did with placing a round baking dish on a small grill stand inside a large pot, tightly covered with a lid. Worked perfectly!
MORE POSTS ON INDIAN COOKING 101