I have a morning ritual of sorts that I like to follow, which includes setting out a fresh pot of coffee to brew, make a dinner plan (Chana Dal Masala for this particular day!), catching up with my emails, and enjoying breakfast while reading through my favourite blogs. This little routine of mine almost always never changes. Except when something (delightfully!) unexpected happens. Like this past Monday morning, for instance.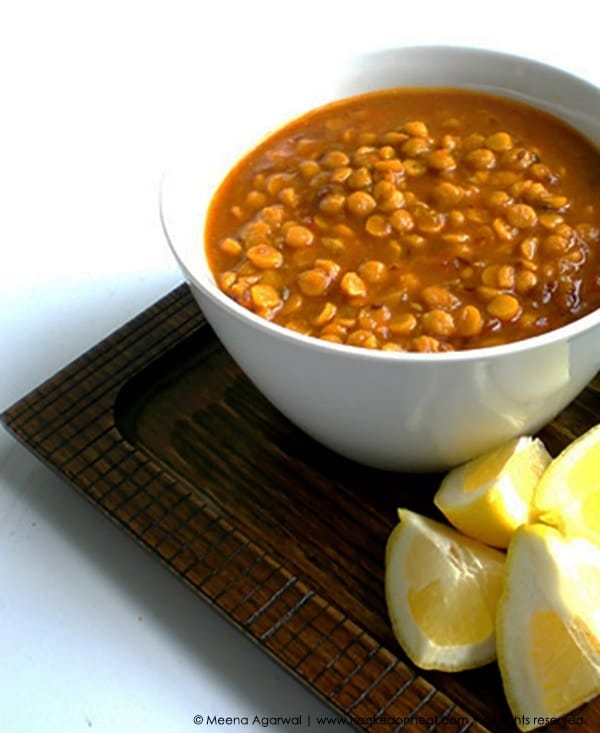 As I sipped on my last few drops of coffee, I received an email that instantly caught my eye. The subject simply said: The Mom Show, and its contents blew me away. I was asked if I would be available to do a cooking segment on Indian food for one of their upcoming episodes. They wanted me to show a few simple, kid-friendly recipes and discuss the best ways to introduce young kids to Indian food. Sweet! The catch? It would have to be taped the very next day in the afternoon. What could I say? Me, on TV, on The Mom Show, talking about Indian food? You bet I was available! Once things started to take shape (picking out the menu was a breeze!), and the timing and all other necessities confirmed, I set out to take care of another important task – my wardrobe! What followed, was a really looooong day of running from store to store looking for the perfect outfit, which might I had, didn't quite exist as I had hoped! But whatever, I had a look at the clips after the shoot and think I looked pretty cute yapping away on the best ways to introduce kids to Indian food.
The taping took merely half an hour, but I was at the studio close to over three hours – prepping the food, and watching the taping of other segments being filmed. Needless to say, it was another long day but one I will never forget! By the time I got home, I was exhausted and the strain of the many hours spent shopping, prepping and finally shooting, made me crave for some homemade comfort food. Chana Dal is definitely one of my personal favourites, and trust me when I say this – no matter how tired you may be, the mere 10 minutes you'll spend in prepping for this meal is truly worth it all the way. But why wait for the dreaded day when you feel that even lifting a finger could drive you to your grave? It tastes just as good when you're your normal happy, active self. I can truly promise you that!
CHANA DAL MASALA (SPICED SPLIT PEA LENTILS)
Servings: 4
Ingredients
2 tbsp light cooking oil
1 tsp cumin seeds
1/2 tsp fennel seeds
1-2 green chillies finely chopped
1 large onion finely chopped
1/2 tsp red chili powder
1/4 tsp turmeric powder
1 tsp coriander powder
1 tbsp finely chopped ginger
1 tbsp finely chopped garlic
1 large-sized tomato finely chopped
salt to taste
2 cups chana dal (split pea lentils)
water as needed
fresh coriander leaves chopped for garnish
Instructions
Heat oil in a pressure cooker and sauté cumin seeds, fennel seeds, green chillies, and onions till lightly browned and fragrant. Add in spices and ginger-garlic paste, and fry for a few seconds.

Add in the chopped tomatoes and salt, and cook for a few minutes to combine well. Add lentils, and enough water to cover them. Pressure cook for 15-20 minutes till lentils are soft and done. Stir in more water if you want a much thinner consistency, and let it come to a boil.

Garnish with fresh coriander leaves, and serve warm with a big bowl of rice.
If you liked this recipe, you will surely like my Tadka Dal.
Tried this recipe? Leave a Comment and let me know, also Rate it by clicking the number of stars on the recipe card. Want to share your version with me? Tag me on Instagram @hookedonheat