I am a freelance food writer, recipe developer and cooking instructor based in the GTA, Ontario. My articles have been published in various online and print magazines/newspapers, including the Christian Science Monitor, Alive magazine and The Mississauga News. I have also appeared as a special guest for a food segment for Slice TV's 'The Mom Show', aired in the Fall of '08, and have been featured and interviewed in many digital and print media, including Harper's Bazaar India. Below are just some of the ways we can partner together. If you have any other ideas, feel free to contact me by email.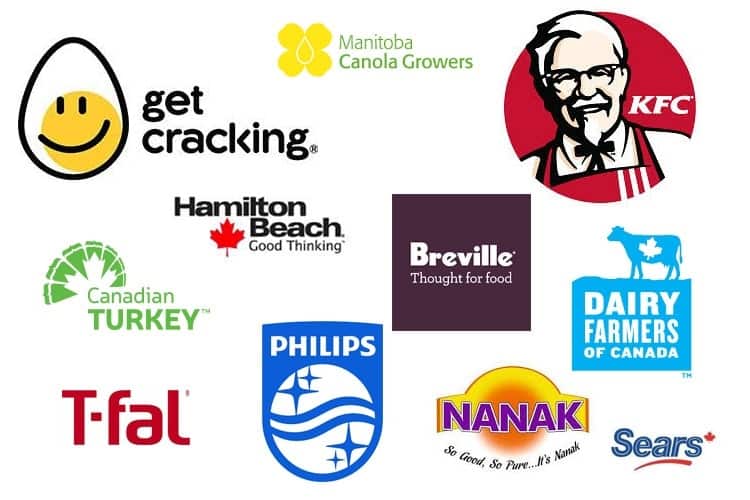 FOOD CONSULTANT/COOKING INSTRUCTOR: I am available to talk about all things related to South Asian cooking, including writing assignments, recipe developments, cooking demonstrations and media interviews. I can help you create a meal plan to suit your needs, lifestyle and taste. I will also spend time teaching you how to shop, organize and cook for a South Asian themed meal. To request a private consultation to best suit your needs or to book a private cooking session with me, please contact me at [email protected].
RECIPE DEVELOPMENT: I love creating new recipes! It's something I'm very passionate about and if you feel that you have a product that would work well in my kitchen, let's chat!
PRODUCT GIVEAWAYS & REVIEWS: I will only review/host giveaways with products that I personally love, use, and know my readers will love. I will absolutely NEVER host a giveaway without first giving the product a proper review by using it. Please note that I reserve the right to express my own opinion (good or bad) of the product(s).
CONFERENCE ATTENDANCE: I am available to represent your company/brand at any food or blog related event.
BRAND AMBASSADOR PROGRAMS: I love partnering with companies I am passionate about. I would love to help your company create a customized social media campaign to help meet your marketing objectives. Whether it be sponsored posts or live Twitter chats, I'd love to help you promote your brand/company to my readers.
Some of my recent work has included recipe development for Hamilton Beach, Dairy Farmers of Canada, Nanak Foods, Manitoba Canola Growers, Egg Farmers of Canada and Canadian Turkey.
Please email me at [email protected], so we can discuss more in detail. You can also request my media kit and rate sheet. I look forward to working with you!