Here is a recent email requesting an Eid Menu that I received from a long-time reader:
Hi Meena! This year will be the first time that I'm hosting an Eid dinner in our new home. We only moved a couple of months ago, and have just started to settle in – so it'll also be the first time that a lot of my guests would be coming to the new house. Which is exactly why I desperately need your help in planning my Eid menu. We're expecting 20-22 people in total, kids included, with a variety of dietary needs. We have a few vegetarians, someone who only eats chicken and eggs, and also someone who only eats seafood. I don't mind doing the extra work, and I really want to go all out to make this one memorable dinner party for me and everyone else. I'd love it if you could help me plan a lip-smacking menu. Bonus points if there are dishes I could prep and get ready beforehand, maybe even a day or two?

– Shireen
Hi Shireen! First off, congrats on the new home! We just moved a few months ago as well, so I totally get the excitement of that first big dinner party with a lavish Eid menu.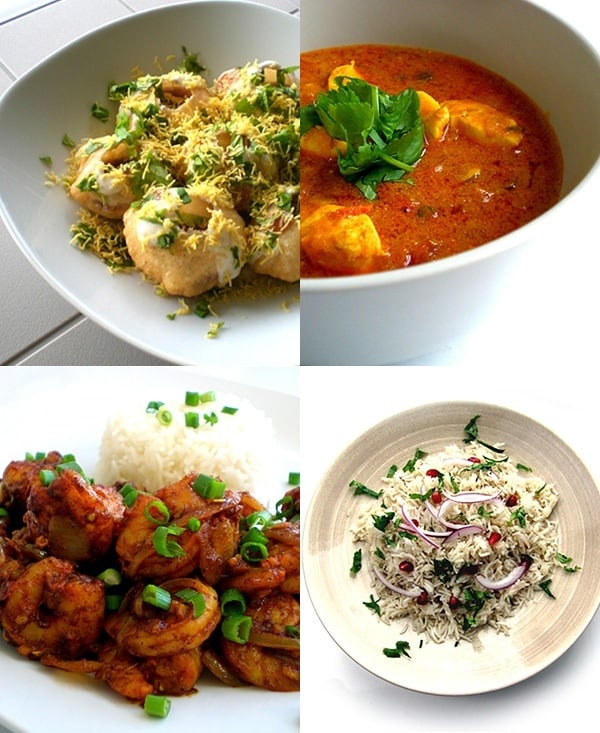 It's quite common to have varied dietary needs in such a large group, and with a little bit of planning it can be quite easy to pull through. Since you're willing to go that extra mile and want to make this a lavish affair, here is what I'd suggest:
APPETIZERS: Go easy and light on the starters, so that the main dishes can remain in the spotlight. I think it'll be best to stick with mainly vegetarian dishes and maybe one chicken for this so that everyone has enough to pick from without putting any unnecessary stress on you. I'd go with:
MAINS: For your main meal, I'd suggest going with 1 chicken dish, 1 lamb dish, 1 seafood dish and the rest all vegetarian. Here are my picks:
Dahiwali Chicken Curry: This curry is quick and easy to prepare, and perfect to cook a day ahead and store in the fridge.
Mutton Curry: Like most meat-based curries, cooking this dish a day earlier will only enhance the flavours even more.
Dal Makhani: Make the dal a day earlier (without the tempering) and store in the fridge. When you're ready to serve, let it heat completely through and then add the tempering.
Sukhe Kale Chane: Boil the chickpeas a day or two earlier and store them in the fridge/freezer. On the day of, simply thaw completely and follow the recipe as stated.
Baingan Bharta: Roast the eggplants a day earlier and store in the fridge. Then follow the recipe on the day of.
Bharwaan Bindi (Stuffed Okra)
Store-bought Naans
Chopped Salad
DESSERT: Dessert is probably the easiest – make the cookies and brownies a week earlier and freeze them. Then simply thaw them and slightly warm them in the microwave before serving.
Well, Shireen, I do hope this menu works out for you and your dinner turns out a grand success. Here's wishing you and your loved ones Eid Mubarak. Happy cooking!