As much as I'd like to show to the world what a Super Mom and Power Girl I am, having everything under control all of the time is far from it. Mondays, Wednesdays and Fridays are the days that Baby Dear is whisked off to daycare bright and early in the morning. These are the days where I can run errands, get most of my freelance work done and enjoy a cuppa 'Joe with my feet up at 3PM. Tuesdays and Thursdays, we take it easy and have fun by going to the library for story time, watching a lot of Disney Jr., and just playing and doing mundane things around the house!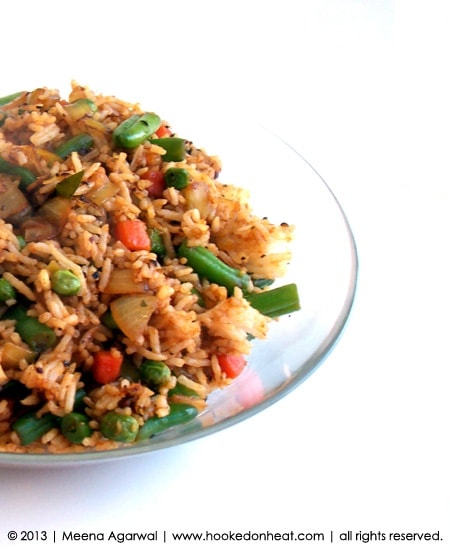 Of course, no two days of mine are ever alike. Here is just a glimpse of what my Monday looked like:
7:45 – Drove Baby Dear off to daycare.
8:45-9:45 – Headed to the gym and worked out for an hour while watching CityLine.
10:00 – Took a shower, made the bed, started a load of laundry and prepared breakfast.
10:30-1:30 – Sat down to a working breakfast while catching up on emails and other blog related things on my to-do list.
1:30 – Made a quick bite to eat from last night's leftovers and watched some Food TV.
2:00-3:00 – Quick clean up around the house, another load of laundry, checked on emails and a to-do list for tomorrow.
3:00-4:00 – Sat down to my afternoon cup of coffee with some delicious homemade chocolate-oatmeal cookies, while I worked on a few blog posts for the upcoming week.
4:00-4:30 – Prepped for dinner.
4:45 – Off to pick up Baby Dear while battling the crazy weather!
5:30 – Finally home, changed into jammies and settled Baby Dear with his toys while I prepped his dinner.
6:30 – Fed Baby Dear his dinner of Spinach Parathas, Dal and Baingan Bharta.
6:45-7:30 – Snuggled on the couch with Baby Dear; he watches some TV and I read a new cookbook I just received in the mail.
7:30 – Hubby Dear swoops in, Baby Dear jumps to greet his daddy and follows him upstairs to get changed while I heat up andset the table for dinner.
8:00 – We all sit down to a family dinner. Yes, Baby Dear is on dinner #2!
8:30-9:30 – Hubby Dear and Baby Dear are whisked away from the kitchen and spend some quality play time while I clean up the kitchen, pack Hubby Dear's lunch and run the dishwasher. I almost never turn off the lights until my kitchen counters and sink are empty and clean; makes starting off the next morning so much more peacefully!
9:30 – We're off upstairs to read Baby Dear his bed time story and tuck him in.
9:45 – We drag our feet to bed. Hubby Dear does a final check on his emails for the nightand I catch up on some TV or Youtube. We both then pick up our reading material of choice, he's currently on a Sherlock Holmes kick and I go through my never-ending blog feeds. Within minutes, it's lights off!
Wow! Just typing that out makes me want to take a nap. But it's Wednesday today – Baby's day out and Mommy's day to attend her weekly cooking class. It'll probably be mid-afternoon by the time I'm home and not much time left to prep a big dinner before I have to leave to pick up my 'lil prince. Day like these are perfect for a quick one-dish meal that's got a little of everything in it. This Fried Rice is what's for our dinner tonight. This is another easy breezy recipe that hardly takes anytime at all and can be put together in minutes. I can't even remember how many times I've cooked this up at the end of a long tiring day. And it never fails to please me!
So tell me, what do you feed your family on a busy day?
QUICK VEGGIE FRIED RICE
Prep time: 10 min | Cooking time: 10 min | Serves: 4

Ingredients:

2 cups cooked plain rice
1 cup mixed vegetables (carrots, peas, beans, celery, cabbage – go wild! Frozen vegetables would also be a great option)
1 medium onion, chopped
2 tbsp soy sauce
1 tsp ginger-garlic paste
1/4 tsp red chili powder
1/4 tsp crushed black pepper
salt, to taste
2 tbsp cooking oil
chopped spring onion for garnish

Directions:

Heat oil in a non-stick pan and fry onions till transparent. Add vegetables, salt, pepper and chili powder and fry till all the water from the vegetables evaporate.

Add rice and mix well. Splash soy sauce and stir-fry rice till everything is mixed well.

Garnish with spring onions and serve warm.
A great side to spicy Pepper Chicken!
Tried this recipe? Leave a Comment and let me know, also Rate it by clicking the number of stars on the recipe card. Want to share your version with me? Tag me on Instagram @hookedonheat