This letter is in response to a recent article written by Taran Bassi for Metro UK. You can read the piece here.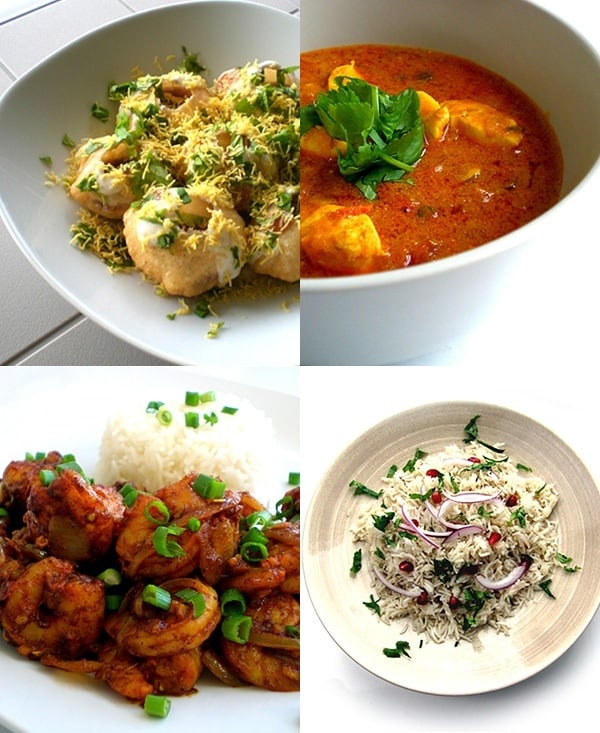 Dear Ms. Bassi,
I began reading your piece with what I'd like to believe was an open mind. You see, while all my Indian food blogger friends were horrified and offended by your not-so-kind words on Indian cuisine, I decided to give you the benefit of the doubt. Like you, I too was forced to eat Alu Gobi at least once a week as a kid; and like you, I too detested it. Growing up in a multi-cultural place with friends who ate more pasta than rotis, I too longed for the Sunday meal of Lasagna or a simple Roast dinner. However, that's pretty much where the similarities between us seem to end.
Although I grew up in a household that cooked and served primarily North Indian food, it wasn't until much later that I realized that India had so much more to offer when it came to satiating one's palate. So much so, that I even ended up becoming a food blogger with a main focus on Indian food. While I do agree that Indian cuisine gets a lot of false hype of being difficult to cook and hard to accomplish successfully in a regular home kitchen, I encourage you to look around and maybe step into some of our kitchens and have a peek at what's bubbling on the stove. As you don't seem to quite realize, Indian home cooking is very different from what's served at fancy restaurants or so-called curry houses. But I'll set aside educating you on my Indian Cooking 101 crash course for another day.
Today, I'd like to just address the issues that are bothering me with regards to what you've written on Indian cuisine. Take it with a pinch of salt, if you will, or better still that Gaviscon in your pocket may actually help this time!
Let me start by saying that yes, if you eat Indian takeaway too often, you can and will get heart burn. And that's with most cuisines, since everyone knows that restaurants are usually quite generous with adding in fat and spices to their food. Home cooked Indian food is a different story altogether. I'm yet to meet one home cook who lets her food drown in oil on a daily basis. Also, yes, the food is messy and the aroma lingers, but I think those are just traits of cuisines that are robust in flavor. Ever tried slurping on your spaghetti without splattering sauce on your shirt? As for the sharing part, you don't have to. Go ahead and eat that Biryani all on your own, I won't judge! Heaven knows I don't want to have you picking at my Tandoori Chicken either!
Since India is such a vast sub-continent, flavor profiles vary tremendously. But the specific ones that you pointed out to – namely, chicken and coconut; well, I can just guess that you haven't dabbled into Thai, Malaysian or any of the South East Asian cuisines as yet. Like the rest of world, I don't really want to waste my time by telling you how well they work together. And Malai Tikka? Sorry babe, no form of coconut there whatsoever. What it does contain though is yogurt. But then again, yogurt is just cold and bland right?
Samosas are a snack, not a starter. And poppadoms? They're actually called papad, honey! And who ever asked you to begin the foray into Indian cooking by making Gajrela from scratch? If you were smart enough to have any knowledge of Indian food (which after reading your article I believe, you don't), you'd know to leave desserts for the pros. Start with a simple Dal maybe, or a Pulao loaded with veggies. That would've given you a stuffed tummy and a wonderful nap afterwards!
I don't even know what to say about having chips as a side. I'm just wondering where you've had your meals from since I've never seen, or been offered something just so ridiculous! And you want mild Indian food? Then step away from the Vindaloo! Ever heard of Kadhi? Or Korma? Or Pulao? Clearly not! Then again, one of the main reasons that yogurt is featured in the meal, is so that it can help cool down anything that's spicy. You'd understand that if you didn't already diss it for being bland and useless on the table.
Cheese and chocolate? I challenge you to walk confidently into a Sushi place and ask for them to sprinkle some Parmesan on top of your Sashimi and bring a molten Chocolate cake for dessert. You won't? Gee, I wonder why! And lastly, Chicken Tikka Masala was invented in Britain and we have no say whatsoever with what they want to name as their national dish. By all means, take it up with the Queen.
I do realize that I may have just wasted the last few minutes of my day shooting this note out to you. And honestly, I doubt it would make any difference in changing your mind or even opening it up to see Indian food in new light. But I just could not let it be. I felt that I owed it to the many who would read your article with no idea about Indian flavors. And if you'd like to give it another try, I'd love to have you over for a meal at my home. I promise to not make the food spicy and will also avoid serving you yogurt. And if you'd like to try stepping into the kitchen again, then you'll find many quick, simple and tasty recipes on my blog. I'll go now – my chicken curry won't cook itself!
Sincerely,
Meena Agarwal