Okay. I know. It's been long. Oh so long! But I bring to you this Black Pepper Lamb today, to make peace.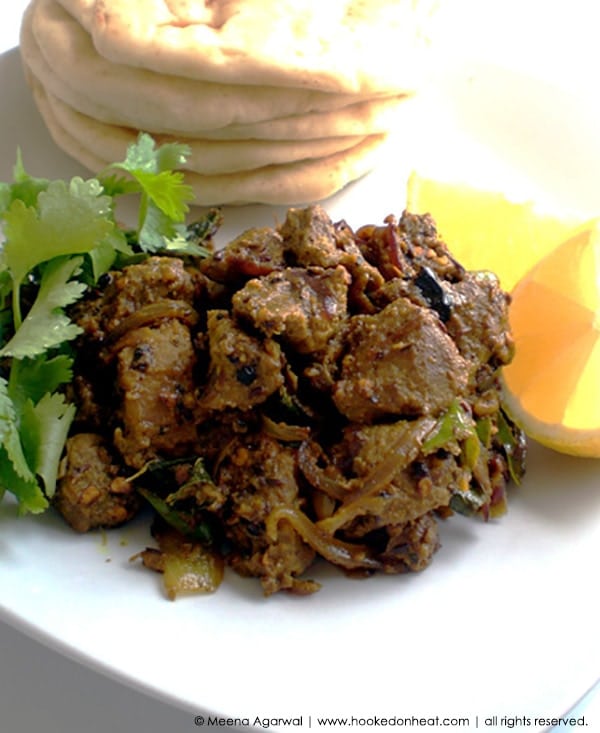 I won't bore you with the details of my long disappearance, except to say that we were on a wonderfully long vacation, and then back to the dreadful weather here which kind of took me off guard and made me sick to my core. And while the recovery has been slow, I kept my bored self busy by coming up with some creative ideas for this blog. I hope to share some fantastic news with you soon, so stay tuned!
The past few weeks have been – to put it straight, simply dreadful! The snow just keeps accumulating and I shudder to think of what one more snowfall would bring. We've tried to keep ourselves warm by cranking up the heat inside, and not to mention, eating lots of warm soothing comfort food. Aah food. There's always a good time for food – and this Black Pepper Lamb was just perfect!
It's funny to note that I may have made more soups and stews over the past two weeks than I would've made all of last year. And yet, when I think back, none of them seemed extraordinary enough to pass on to you. Most of my soups are made with whatever I have in the fridge, and so it's very rare that I'm able to replicate the flavours exactly the next time I attempt to. And maybe that's just how I like it to be. Nothing beats throwing a bunch of things into a big pot and watching it simmer into a bowl full of delicious goodness.
One dish I did most enjoy recently, was this spicy Black Pepper Lamb. It started out like most of my dinner rush meals. I open up the fridge, stare into it for a long couple of minutes, and then start mixing and matching flavours into a pot. I would suggest saving this for a sunny winter Sunday afternoon when all you want to do is cuddle up with a good book while your stove slowly hums the sweet music of lunch in the making. Or maybe save it for that special dinner by the fireplace with a soft serenade in the background. No matter how and when you decide to try it, I'm sure you'll enjoy it. But may I insist you tackle it when the temperatures are low into its negatives? 'Coz that maybe the only way I can defend its heat level!
Black Pepper Lamb
Servings: 4
Ingredients
2 lbs lean boneless lamb cut into bite-sized pieces
1/2 cup plain yogurt beaten till smooth
2 tbsp light cooking oil
1 tsp cumin seeds
1 tsp coriander seeds
1 tsp fennel seeds
5-6 fresh curry leaves
1 large onion finely chopped
1 tbsp finely chopped ginger
1 tbsp finely chopped garlic
1 tbsp black pepper
1 tbsp coriander powder
salt to taste
water as needed
fresh coriander leaves and lemon wedges for garnish
Instructions
Marinate lamb in yogurt and set aside for at least two hours.

Heat oil in a pressure cooker, and add cumin, coriander and fennel seeds along with curry leaves, allowing them to sizzle.

Add in onions, ginger and garlic, and saute till lightly brown. Stir in spices and salt, and slowly mix in the marinated lamb along with any remaining marinade.

Add in about a cup of water, close the lid, and cook under pressure for 30 minutes.

Once the pressure has released naturally, slowly open the lid and give it stir to mix everything well. Garnish with cilantro leaves and lemon wedges, and serve warm.
Notes
You will need to use a pressure cooker for this recipe. I have used my electric pressure cooker which I highly recommend. 
If you enjoyed this recipe, you will certainly love my Mutton Curry and Spiced Lamb with Green Peppers as well.
Tried this recipe? Leave a Comment and let me know, also Rate it by clicking the number of stars on the recipe card. Want to share your version with me? Tag me on Instagram @hookedonheat