Every couple of weeks or so, a few of us mommies get together over coffee. As with any group of women, our discussions vary from current events, fashion, things-husbands-do-to-annoy-us, food, and almost always, our kids and their eating habits. One such discussion last week led to the topic of school lunch ideas. A few of the moms confessed that they were completely lost when it came to packing something wholesome and nutritious for their kids' lunchbox that was tasty enough to eat and would not invite any sort of whining from the little ones.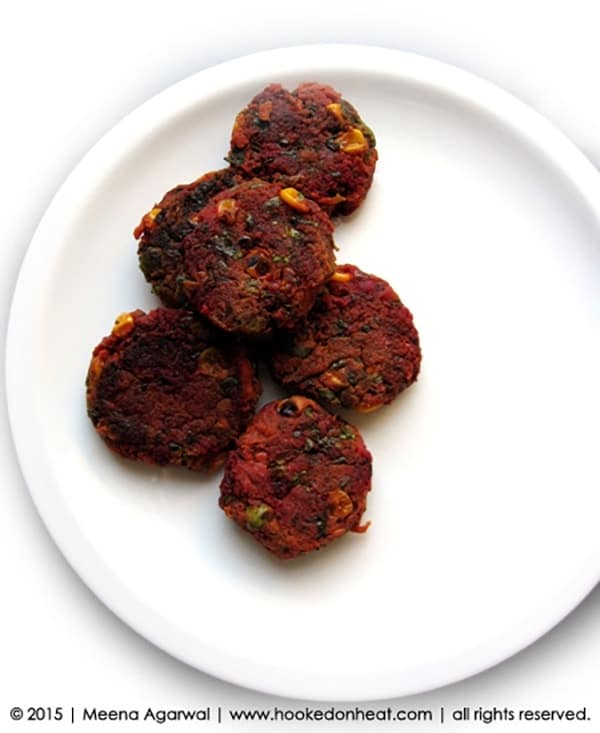 When we first enrolled Baby Dear at school, I was giddy with excitement over the opportunity to pack him a lunchbox everyday. My head buzzed with a variety of healthy school lunch ideas of tiny portions of homemade gourmet meals all wrapped up and sent off with love. Alas, that was never to happen. As luck would have it, Baby Dear goes to a school that prides itself in serving healthy, well-balanced meals to every student on a daily basis. And I can't complain really, since his lunches on most days seem to be even better than mine. Spinach Lasagna, anyone? Or maybe some Butter Chicken? How about Veggie Lo Mein with some Broccoli on the side?
Needless to say, the meals provided at his school are mom-approved, and he seems to enjoy them as well. But I can't stop myself from imagining packing him a lunch every now and then. I often challenge myself to come up with recipes that are quick and simple to whip up. So when a few of my friends complained to have run out of school lunch ideas, I enthusiastically jumped into in the discussion with a bagful of my own!
I always find that finger foods, like this Spinach and Beet Cutlets recipe, work really well with kids.
It makes it easier for them to eat and tend to be less messier as well. Cutlets, or Patties are perfect for this reason. You can literally make them out of anything, even leftovers, and they always turn out lip-smacking good! Today's recipe that I want to share, is a favourite snack in our home and is a great school lunch idea. You can change up the veggies, adding in anything you like, but the idea remains the same. I like making them into two-bite sizes, but you can also make them slightly bigger to be sandwiched between buns as a burger or sorts.
SPINACH & BEET CUTLETS
Ingredients
3 medium potatoes, boiled and mashed
1 cup finely chopped spinach
1/2 cup grated beets
1/4 cup frozen peas, thawed
1/4 cup frozen corn, thawed
1 medium onion, finely chopped
a handful fresh cilantro leaves, finely chopped
1/2 tsp garlic powder
1/2 tsp cumin powder
1 tsp coriander power
1/2 tsp red chilli powder
1/4 tsp garam masala
1/4 tsp amchur powder
2 tbsp chickpea flour, also known as besan
salt & pepper, to taste
oil, for frying
Instructions
Mix all the ingredients, except the oil, in a large bowl to incorporate well. You can set it aside for 15-20 minutes to intensify the flavours.

Divide the mix into 12-15 equal portions and form into patties.

Heat enough oil to coat a wide non-stick pan, and shallow fry the patties for 2-3 minutes on each side till they are completely cooked through and slightly crisp.

Alternately, you can brush them with a slight amount of oil on both sides, and bake in a 375 degree pre-heated oven for 8-10 minutes, turning once in between until completely cooked through.
If you like this recipe, then you will surely like my Sabudana Tikkis (Tapioca Cutlets).
Tried this recipe? Leave a Comment and let me know, also Rate it by clicking the number of stars on the recipe card. Want to share your version with me? Tag me on Instagram @hookedonheat