A few days ago I had a wonderful lunch meeting with an editor of a local magazine. Over a slew of emails deciding on what time and day would best suit both of us, she suggested we meet for Thai food. That's when I knew I was going to really like her. And the moment she asked for her Tom Yum soup to be extra-spicy, I knew we were going to be best friends! Lunch was delightful, and the conversation we shared over fresh salad rolls, spicy fried egg, Pad Thai and Fried Bananas with ice cream was simply exceptional.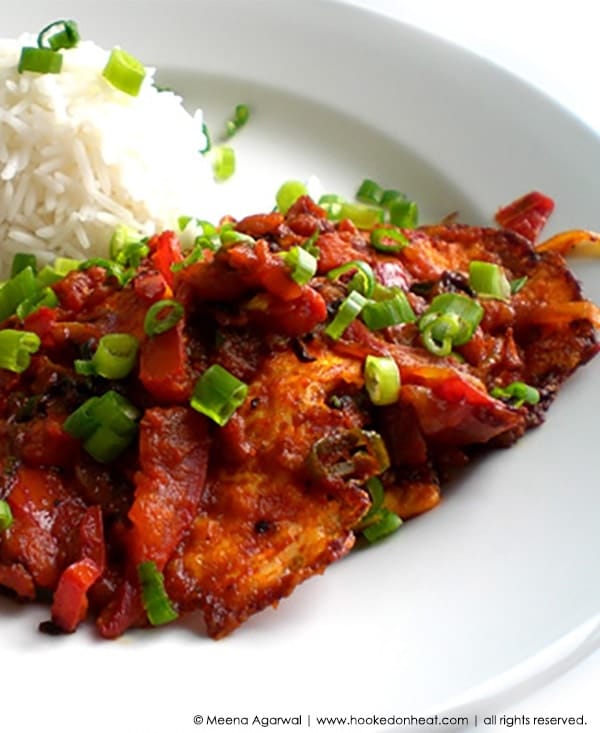 Being the food editor of the magazine, she undoubtedly shared my obsession with all things culinary. We bonded over our favourite childhood snacks (who knew that ketchup on toast with a dash of pepper was not something that only weird 'ol I enjoyed! I know, I know, it sounds like a hideous combination; but in my defence, I was 14, breaking out in pimples and was going through a phase where anything out of the ordinary was thought to be "in"…), how we usually plan our vacations based on places that are mostly known for their food more than anything else, and our dislike for broccoli! It was going great until she asked me the dreaded question – when and how did I learn to cook?
I can't even begin to count the number of times I've been faced with that very question. If only I had a penny for each time I was asked, well, I guess I'd have a lot of pennies by now! As far as I can remember, I actually started cooking when I moved out of home for college; the food there sucked, and since I had an inbuilt kitchen in my room, I figured I could at least try and salvage my hunger and save some money in the process. But I wouldn't be lying if I said that wasn't really when I learned to cook.
My mom didn't think much of having me and my sister learn to cook the real way. Sure, she'd often have us help her at dinner time by setting the table, making the salad, frying puris while she rolled them out splendidly, and of course, doing the dreaded dishes once everyone was fed. There were days during holidays and weekends when I would spend time talking to her in the kitchen while she prepped meals. In the process, I often took note of how she added one ingredient after the other, roasted spices in dry heat to bring out their aroma, and took special care to avoid any extra gravy while layering Biryani. Little did I know that these special sessions we shared would one day be the basis of my career.
Truth be told, I can't really point an exact time frame in my life when I actually learned to cook. It kind of just happened, maybe it was always there somewhere. In fact, I'm on a constant learning curve. Each day I educate myself with something new – be it how to make the perfect hard-boiled egg without having the shells stick to it, or that soft, delicious naans could actually be made at home in a flash. Without a tandoor. Who knew! What I can tell you honestly though is that the one thing I actually learned to cook was a fried egg. My mom decided to teach me how to make fried eggs so that I could make my own breakfast without her having to leave the laundry halfway to feed me. It wasn't a fun experience at all. I must've had thrown away a couple of dozen before I could manage to crack them just right without thrusting my thumb in and breaking the yolk. But it was all for a good cause. How else could I have made myself this delicious Fried Egg Sambal had it not been for that fateful day.
So, now I ask you – when did you learn to cook?
Fried Egg Sambal
Servings: 4
Ingredients
3 tbsp light cooking oil
4 large eggs
salt & pepper to taste
2-3 large garlic cloves finely chopped
1 medium onion finely sliced
1/2 tsp red chilli powder
1 tsp coriander powder
1/4 tsp turmeric powder
2 medium tomatoes finely chopped
1 tbsp tomato paste
1 tsp tamarind paste
Instructions
Heat a few drops of oil in a non-stick pan, and fry the eggs one after the other seasoned lightly with salt and pepper, till crisp along the edges. Set aside.

Add in the remaining oil in the pan and saute garlic and onions till soft and lightly browned. Add in the spices and fry for a few seconds.

Throw in chopped tomatoes, season with salt and fry for a few minutes. Add in tomato paste and tamarind paste, and continue to fry, breaking up tomatoes till it starts to dry out and give out oil from the sides.

Slowly slide in the fried eggs, and carefully mix them with the tomato mixture to coat, without breaking the egg. Allow to heat through for a few minutes and serve warm.
Notes
Use a pan large enough to cook the entire dish, since it makes it much easier to clean up. Personally I prefer using a wok to get perfectly round fried eggs.
I also have a Boiled Egg and a Shrimp version of this recipe, that I'm sure you'll enjoy as well!
Tried this recipe? Leave a Comment and let me know, also Rate it by clicking the number of stars on the recipe card. Want to share your version with me? Tag me on Instagram @hookedonheat