As I sat down to write this post today, I was suddenly lost for words. No matter how hard I tried to concentrate, I simply could not find the perfect sentence to begin with. My mind wandered, and I found myself sifting through the archives of my blog. I began to read the posts one after another, and found myself smiling. Through all my years of blogging, I've hardly ever sat down to read a previous post once it's been published. It was nice to see how I've evolved as a writer and blogger, but most importantly, how my voice has still remained the same.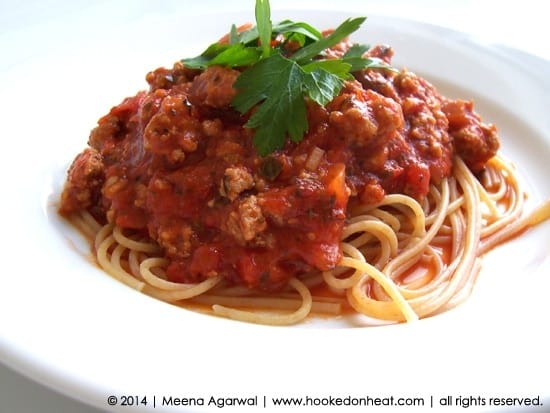 When I started this blog, I had no idea what I was doing. No goals to reach, no plan in mind. I just dove in and got started. Slowly, with time, things happened – I found a path I wanted to take, I set goals to reach and I challenged myself with ne ideas and inspiration. And with all that, I was able to share with you creative recipes – recipes that I, my family and friends enjoy. But, scrolling down each post also made me realize what I haven't shared with you enough – the simple, truly simple recipes that is the backbone of my repertoire. These are the recipes that I eat when I'm by myself. They are the ones I fall back on when pressed for time with a hungry baby and hubby in tow. They are the dishes I can whip up on auto-pilot, with my eyes closed and one hand tied behind my back. These are also the recipes I relied on as a college student, first time away from home with a tiny studio kitchen and a single burner stove.
If there's anything I look back most fondly on during my college years, then it's definitely cooking in that mouse hole of a kitchen. Armed with a deep skillet and two hungry bellies to feed besides myself, I created some pretty delicious meals. My friends H & M were my constant dinner companions and were always quick to praise anything I set on their plates. Now that I think back, had it not been for that single burner, I may never have found my niche and love for cooking.
This recipe I have for you today, is one from those olden times. Although I've used meat in it now, back then due to a limited budget, I always made it vegetarian. And trust me when I say it was equally delicious, if not better sans meat! It was my go to recipe (still is!), and never failed to please us three. Afterall, what's better on a Friday night than three girls who are best friends, a bowl of pasta each and a stack full of trashy magazines!
QUICK & EASY MEAT SAUCE
Prep time: 10 min | Cooking time: 20-25 min | Serves: 4

Ingredients:

2 tbsp light cooking oil
3-4 garlic cloves, finely chopped
1 small onion, finely chopped
500 gms ground meat (I've used chicken)
2 tbsp tomato paste
4 medium-sized ripe tomatoes, finely chopped
1/2 tsp chilli powder or red pepper flakes
1 tsp dried oregano
salt & pepper, to taste
water, as needed

Directions:

Heat oil in a deep non-stick pan and sauté garlic till fragrant. Add in onions and fry for a few minutes till lightly browned.

Add ground meat and stir fry to incorporate it with the onions and garlic. Once the meat starts to brown, add tomato puree and cook till it blends well. Add tomatoes, spices, salt and pepper, and mix well to incorporate everything.

Lower the heat and let it simmer for a few minutes to allow the flavours to blend. Add in a bit of water if the sauce starts to dry up – depending on the consistency you prefer.

NOTE: For a vegetarian version, simply omit the meat and follow the recipe as directed.
Tried this recipe? Leave a Comment and let me know, also Rate it by clicking the number of stars on the recipe card. Want to share your version with me? Tag me on Instagram @hookedonheat