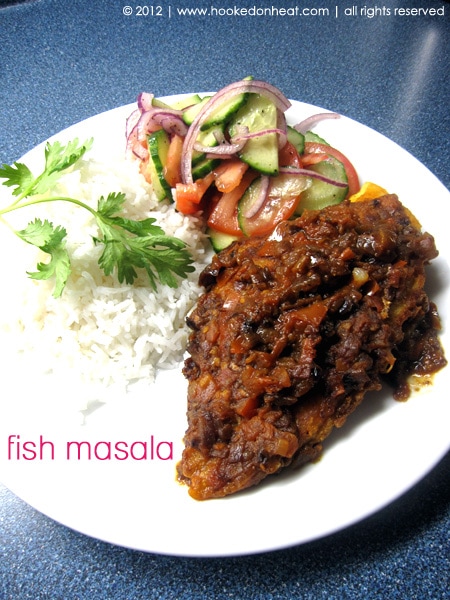 It's been a crazy and not to mention very trying past few days. Baby Dear caught one bug after another; and not the kinds you find out in the backyard! The poor 'lil thing has been having on and off fever, equipped with a side of runny nose and cough for the last three weeks. First it was one virus, and now another. Sigh! The perils of daycare! And with him, I've not been spared either. A stuffy nose and an itchy throat are what I've been waking upto lately.
The book writing is moving along on high steam! The fridge and freezer is overflowing with food – raw ingredients to cook with as well as storage containers filled with the testing results. I've also given out a cry of desperation for anyone wanting good home-cooked desi khana to come and pick some up, in exchange for good dark chocolate and fine wine, of course!
With all this mayhem in the HoH household, I needed to take some time out and just sit. Breathe. Relax. Unwind. Although, being a mom of a toddler has taught me to pick my battles. So I patiently wait for Baby Dear's nap-time to roll in, and like clock-work, he's down for two hours after downing a warm bottle. As I rush to my office downstairs and quickly shoot off emails that have been flagged and waiting for replies, a quick glance at the clock tells me it's almost lunch time. Perfect, I say to myself. Time to rustle up something quick, comforting and delicious! And this recipe hits all notes.
The fish defrosted over-night in the fridge, so I just let it hang out in the marinade while I set the rice to cook, and prepped the ingredients for the sauce and a quick salad. Twenty minutes later, I was on the couch – feet up on the ottoman, plate on lap, fork in hand and The Rachael Ray Show on TV. Bliss, finally. Until of course the munchkin wakes up and then it's back to the grind!
QUICK FISH MASALA


Prep time: 10 min | Cooking time: 20 min | Serves: 2

Ingredients:

2 medium-sized firm fish fillets of choice (I used Tilapia)

For the marinade:

1/4 tsp turmeric powder
1/4 tsp garlic powder
1/4 tsp red chilli powder
1/2 tsp coriander powder
1/2 tsp cumin powder
2 tbsp fresh lemon juice
1 tbsp light cooking oil

For the Sauce:

1 medium onion, finely chopped
2 medium tomatoes, finely chopped
1 tbsp finely chopped garlic
1 tsp coriander powder
1/2 tsp red chilli powder
1/2 tsp amchoor powder
1 tbsp light cooking oil
fresh coriander leaves, chopped for garnish
salt, to taste

Directions:

Mix all the ingredients for the marinade together and gently rub on fish fillets to coat well. Let it sit for 10-15 minutes, before placing on a hot pan/grill and. Cook for 3-4 minutes on each side to get some browning. Remove from pan and set aside.

Heat oil in a deep wide pan and saute onions till they turn lightly brown. Add in garlic and spices, and fry for a minute to blend well. Add in tomatoes and cook, stirring occasionally till all moisture evaporates and becomes a thick sauce. Season with salt.

Slowly place the fish fillets into the pan and spoon some sauce over it. Cover and cook for 5 minutes. Garnish with fresh coriander leaves.
Tried this recipe? Leave a Comment and let me know, also Rate it by clicking the number of stars on the recipe card. Want to share your version with me? Tag me on Instagram @hookedonheat