Every now and then I get emails from readers requesting me for a particular recipe. Some I'm quite familiar with and readily try and post about. Then are those requests of dishes that for the life of me, I had no idea even existed. I especially love these kinds of emails where I get a chance to learn about something new. And then there are a few emails wherein I'm asked to help plan a party, with a fully designed menu. Now, these are the emails that I especially enjoy! That's not to say that I don't appreciate lovely thank you notes I get from fabulous readers who've tried my recipes and taken the time to send me feedback.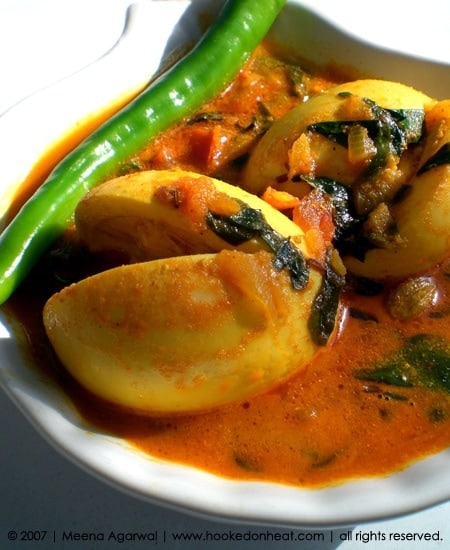 You all have a special place in my heart, so keep 'em coming, folks! And just in case you have this silly notion that I don't value what you have to say since I haven't responded to your email/comment, then please don't think that way. All I can say is that it's hard for me to juggle all the things I tend to do at the same time. Most times I have more on my plate than I can conveniently handle, due to which I have to miss out on responding to your lovely words. Now, getting back to those emails on menu planning, yes, I just love those! Part of the excitement must come from my obsessively compulsive behaviour to always host the perfect party, and the rest I sure derive itself from my need to entertain on a regular basis. Yes, as Hubby Dear has time and again stated, I have a disease. And the only way to live with it is to accept the fact that I need to have friends and family over on a regular basis who I can feed and smother with goodies from my kitchen.
One such request arrived a few days ago from a regular reader of mine. This young lady always has something smart to discuss on food, and I've always enjoyed the conversations that we cultivated through our web correspondence. So I was highly surprised to see this frantic email from her sitting in my inbox:
Dear Meena,

Me and my girlfriends get together every month for our Book Club Meeting. Each month, the selected host designs a meal inspired by the book we are currently reading. This month, the task of hosting the dinner has come on me. We have been reading Kiran Desai's Inheritance of Loss, and I'd really love to serve a simple meal of everyday Indian food that you would serve to family and friends on a regular basis. While I'm used to making the customary party food like Butter Chicken and Chicken Tikka, this time I wanted to go for something more wholesome and comforting. I've promised the girls a meal they'll remember forever and now I'm practically kicking myself for doing that. The meeting is in a week's time, and I have no clue where to begin. HELP!

– Distressed over Dinner
Dear Distressed over Dinner,

I know sometimes cooking a simple meal for friends may seem appalling. No matter how hard we try, we always seem to go a bit overboard when entertaining our dearest friends. Maybe it's the desire to impress them and keep them coming for more. Or maybe it's our need to show a little flair and style that's easily missed in our everyday meals. But that surely doesn't mean that we have to torture ourselves over the stove, cooking a 3-course meal. Sometimes, the simplest food can also be the best and most appreciated. I've designed for you a menu which I think would simply floor your guests. Each dish is simple to prepare and a delight to eat. Trust me, lay all this out on the table and watch them lick their fingers. And I promise, the next time you host a party, they'll surely want to be a part of it.

– Meena
The menu I've designed for this Book Club Meeting consists of some of the classic favourites of every Indian home. The preparation methods are simple, cooking times are quick, and most if not all of them can easily be done a few days ahead of time. I'd suggest leaving the rice for the very last minute to ensure a wonderful aroma to fill your home, but of course, you could always have it ready beforehand and re-heat in the microwave.
Methi Egg Curry (recipe follows)
There you go DD, hope your friends will love this one! I would definitely go very light on appetizers, maybe just chips and dips, since you'll want to save enough of space for the main meal. For dessert, I'd suggest a tub of traditional Indian ice cream called Kulfi, which can be easily picked up at any Indian grocery store, and from what I recently noticed, many of our regular ones as well.
Anyone else out there need help planning a fabulous Indo-inspired meal? Well then, what are you waiting for, drop me a line!
METHI ANDA CURRY
EGG CURRY WITH FENUGREEK LEAVES
Prep time: 20 min | Cooking time: 15 min | Serves: 4

4 large
1 medium-sized
1 large
1 cup
1-2
1 tbsp
2-3
3-4
3-4
1 tsp
1/4 tsp
1/4 tsp
1/2 tsp
1/2 tsp
2 tbsp
eggs, hard boiled and shelled
onion, finely chopped
tomato, chopped
fresh fenugreek leaves, chopped
green chillies, finely chopped
plain yogurt, beaten
cardamom pods
cloves
black peppercorns
cumin seeds
red chilli powder
turmeric powder
coriander powder
cumin powder
light cooking oil
salt, to taste
water, as needed

SAUTE cumin seeds, cardamom, cloves and black peppercorns in hot oil till they start to sizzle and pop. Add onions, and fry till lightly browned.

ADD in tomatoes, green chillies, fenugreek leaves, salt and spices, and cook till tomatoes pulp and starts to give out oil from the sides.

STIR in beaten yogurt and about a cup of water, and allow it to come to a boil. Slit boiled eggs halfway and add it to the gravy. Let simmer covered for a few minutes till eggs get infused with all the flavours.