Since summer's here, I've gotten quite a few requests to post recipes on food for kids. No doubt, for me it comes at the perfect time – right when I'm trying to increase my repertoire to include lunch box and snack ideas for my little one. Baby Dear has never been a picky or fussy eater and will happily down a hearty serving of Egg Sambal and Ginger-Chilli Shrimp anytime of day. But, ever since he turned 3 some months ago, I've been very excited to try out and experiment on new kid-friendly recipes. You see, the wee prince is all set to start preschool at the end of summer and I'm beside myself thinking up ideas on what I can pack for his lunch boxes.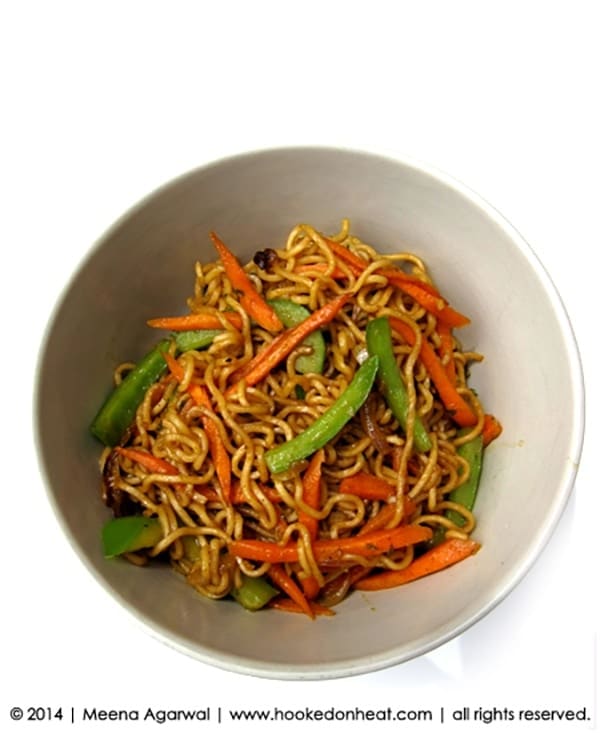 When I think of kid-friendly recipes, what comes to my mind is anything but the usual nuggets & fries. To me personally, food catered to kids needs to be nutritious as well as tasty. I also believe in serving up a variety of foods and flavours and introducing them to different cuisines. Having said that, it doesn't have to be nerve-wracking and make you spend hours on end by a stove. You can easily make a tasty, healthy and quick meal for you child with anything you have on hand. All it takes is a little creativity and practice.
Instant noodles is a staple in probably every pantry that exists. As much as we all like to shun it for its' lack of health benefits, we can't deny that we've all spent at least some part of our lives going through packets of them. No doubt, they definitely are a quick and budget-friendly solution to dinner time. But just because we are in a time or money crunch, doesn't mean that we can't look out for our health and especially our kids'. I have to admit, a few packets of ramen often find their way into my shopping cart each month, but I'm happy to say that when I serve up a plate of these instant noodles, I know that no harm is being done to my family. I always throw out the sodium laden seasoning sachet that it comes with and add in a ton of fresh veggies to amp up the nutritional value of the meal.
Ask almost any kid, and they'll agree that noodles of any form is one of their all time favourite foods. Baby Dear is no different. Which is why, this recipe is just perfect as a hearty snack when they walk in the door all tired and hungry after playing at the park, or to pack in their lunch once the school year begins.

"REVAMPED" INSTANT RAMEN NOODLES
Prep time: 5 min | Cooking time: 10 min | Serves: 4 as a snack, 2-3 as a meal

Ingredients:

2 packs instant noodles, seasoning sachets discarded
1 tbsp light cooking oil
1 tsp finely chopped fresh garlic
1 small onion, thinly sliced
1 cup julienned carrots
1/4 tsp turmeric powder
1/2 tsp coriander powder
1 tsp dried parsley
salt & pepper, to taste
1 cup julienned green peppers
1 tbsp soy sauce

Directions:

Boil the noodles according to packet instructions till cooked through. Once done, soak the noodles in a bowl of cold water to stop the cooking process.

In the meanwhile, heat oil in a large wok and add in garlic and onions. Once the onions starts to turn pink and soften, add in carrots and stir-fry for a few minutes till they start to tenderize.

Add in spices, salt and pepper and stir-fry to combine. Drain the noodles and add it to the hot wok with the peppers and soy sauce. Mix thoroughly to combine everything well.
Tried this recipe? Leave a Comment and let me know, also Rate it by clicking the number of stars on the recipe card. Want to share your version with me? Tag me on Instagram @hookedonheat